Tonight kicks off the 2016 season of the Nation Football League with a rematch of last year's Super Bowl. The reigning champion, Denver Broncos, led by Peyton Manning Trevor Siemian (who??) face off against the reigning MVP Cam Newton and the Carolina Panthers.
I've said before and hold to it: sports in America may be the nation's largest religion. Years ago, Sunday was dedicated to church; now it is dedicated to football teams. From tattoos to jerseys, people love their favorite team and if that team doesn't win, it will ruin their week. Trust me, I hate that the Atlanta Braves are the worst team in baseball and that the Miami Dolphins haven't been to the playoffs since…well I can't even remember. We hate when a favorite player changes teams or when our team gets blown out. The world of sports has taken control of many lives in America.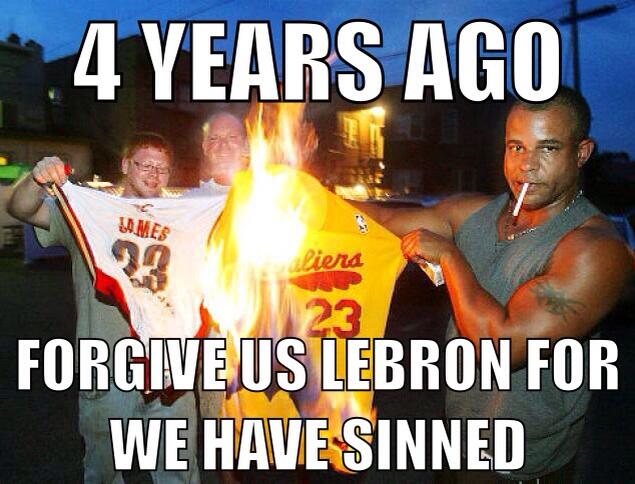 Just to be clear, I love sports. I love rooting for my favorite teams. I love watching games where two great teams are squaring off. I admit, I read a blog daily that recaps the Braves game from the night before. I'm in three fantasy football leagues and I plan to win all of them. 
I also know that sports can quickly become an idol in my life. It can become something I elevate into God's role. I can make sports the center of my life and if I am not careful, I can push my son into loving sports more than he loves Jesus. This is why I'm writing this post.
Tonight not only kicks off the NFL season, but it also kicks off my son's first ever involvement with a team sport. He starts T-ball tonight and I can't wait to see him out there playing a game he has already grown to love. As I prepare for this moment (will there be tears?), I'm reminded of some lessons my dad taught me while I played sports. I started playing T-ball at the same age as Colton and the lessons I learned I want to teach him. 
Here are 5 lessons I learned from my dad about sports that I want to teach Colton. 
1. Jesus is greater than sports, but you can enjoy sports because God created it.
My dad made it clear that Jesus is always better than sports. He knew and taught me that sports isn't the purpose of my life. He made sure that as much as I was learning about sports, I was learning more about Jesus. But that doesn't mean we never went to sporting events. We traveled to Miami, Philadelphia, Atlanta, and Tampa just to watch the Braves play baseball. I think my dad understood that sports can be enjoyed because God created the inventors and the athletes and created the enjoyment of entertainment.
2. We will always choose church over sports.
I can't remember a time when we chose sports over church. And I'm not talking about Sunday morning church either. We left practice early to make it to church on Wednesday nights too. I know I missed games and practices and I remember how annoyed I was about it, but now that the roles are reversed, I understand why he did it. Being in a community of believers is important and to leave practice early showed my teammates and their families what was important to our family. Not once did it ever cause a problem with me getting to play either.
3. The possibility of going pro is less than 1%, but that doesn't mean you can't work hard while you play.
As I began playing in high school, my dad and my mom would drop hints that I wasn't going pro. I knew it but I was in denial. I didn't want to give up on the dream I had had since I was a 4 year old. I still envisioned playing 3rd base for the Atlanta Braves. But even though my dad knew I wasn't making a career out of this, he still pushed me to work hard. He let me go to camps and he let me go to batting cages. He knew that the work ethic I was learning may not translate into a MLB career, but it would translate into whatever profession I would go into.
4. You will never quit on a team.
Quitting was never an option, especially when I decided to play soccer in high school. I was playing three sports and I vividly remember having this conversation with him. We're in the pool and I tell him I want to play soccer. He gives his advice, but follows with, "If you do play, you're not quitting when it gets tough to do all the practices and focus on school". Allowing me to quit when life got hard would be a lesson that would be detrimental to my adult life. You never quit when it gets hard because when you quit, you let people down.
5. I will always be there
My dad has a very white collar job. Has offices all over the United States and travels frequently. But when I was playing sports, I never remember my dad missing a game. I always remember him cheering for me, looking up my stats in the paper the next day, and taking me to countless sports stores and practices. He was my biggest fan. He was always there for me. And yet, I never understood where that came from. He made me and my brother and sister more important than his job. He put us first before any of his hobbies and before his time. I wonder how much time he spent sitting at our games. I imagine thousands of hours that he committed to because he loved us and loved seeing us enjoying playing sports.
I know that for the next 14 years, I'm not only teaching Colton how to play sports, but I'm teaching him these principles. I'm teaching him to work hard and to never quit. I want to show him that I'm his biggest fan and will always be there for him. But most importantly, I want to teach him to be a disciple of Jesus and to see that following Jesus is far better than following your favorite sports team.
My brother Kyle, me, Colton, and Dad at a Braves game in June 2016.